Home | Last News
---
News
ESL TOURNAMENT: MOVED TO 24TH OF APRIL
Hello troopers! i just realized that the 20th of April for a lot of you will be Easter! so, for let you enjoy more that day, the event is moved to 24TH OF
APRIL @ 18.00 GMT+1. Same rules! :D Same map (1st map: MARIEN!) Sorry for this! :) Hope you will like my choise.
- Written by Siberia the 16/04/14 at 20:21
---
News
[ESL TOURNAMENT] 20/04/2014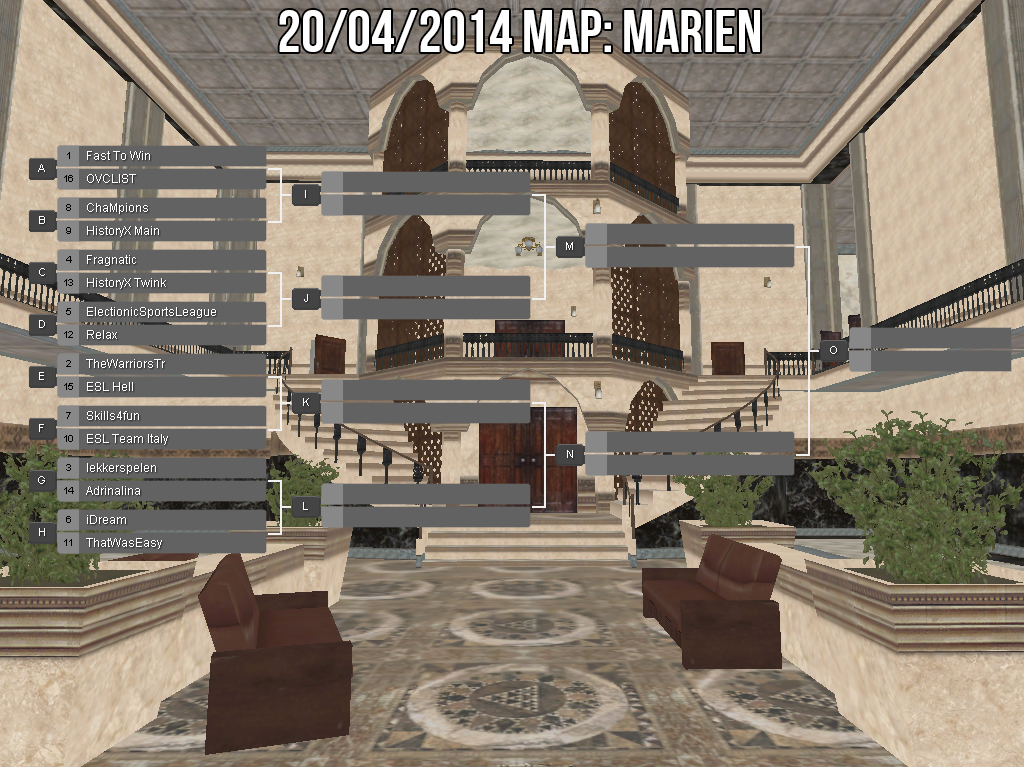 THE MATCH WILL START @ 18.00 GMT +1 (EU TIME) YOUR ROOM'S NAME MUST START WITH [ESL], A GM OR A MOD WILL SPECTATE YOUR ROOM.
- IF YOU ARE A TEAM LEADER, REPLY THIS TOPIC WITH YOUR IN-GAME NICKNAME, FOR ANYTHING ABOUT THE TOURNAMENT, WE WILL CONTACT THE TEAM LEADER.
- Written by Siberia the 14/04/14 at 21:28
---
---